Root Canal Treatment in Trichy
Root Canal Treatment in Trichy
Root canal treatment is the removal of the tooth pulp, a small, thread like tissue in the center of tooth, once the damaged, diseased, (or) dead pulp is removed, remaining space is cleaned, shaped & filled. This procedure seals off the root canal.
Advanced Treatment Technique
X-Smart Endomotor used to shape the canal
Files HyFlex
Files Revo-S
Files ProTaper
Files Hero Shaper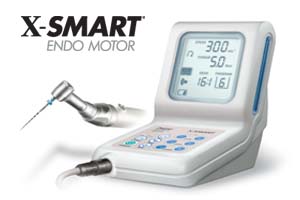 State of art gadgets used in our clinic
Digital Radiography (RVG)
Apex Locators
For Severely Damaged Teeth
RCT done with X-Smart endomotor
Screw Post Placed
Fixture of Ceramic Crowns
Advanced Treatment Technique
Root canal treatment in trichy
Root canal treatment is a dental process methods which performed by dental consultants, when the oral becomes affected. Endodontics Therapy procedure detain the present illness and also secure the afflicted tooth from additional bacterial contamination. Although this method is pretty complex and may need a number of visits to the dentist professionist, often it is the only sensible method to conserve the tooth.
Root canal treatment may be essential for a few important of several reasons. The reason may be need to look for this treatment at a excellent quality treatment centre is due to an illness of the tooth's pulp. Oral cavities that are neglected may lead to this type of disease. The blood source to the tooth may be lowered due to irritation, which retains the tooth's pulp from getting capable to cure. In other circumstances, the pulp may be so impaired that it cannot be restored. This can take place if the tooth is broken neither if a trauma takes place to the dental.
Most of them consider the treatment method should be conducted when the tooth is uncomfortable and inflamed, and that it is an permanent condition. Root canal treatment is done to reduce the tooth ache. When most of the people who have noticed the treatment method were asked about it, most admitted they never expert any pain during the consultation and feel better once get normal.